It doesn't get any better than this: 9 out of 10 customers would buy the Barista Oat Base again
Creamy barista upgrade for your coffee
Verkaufspreis
ab €9,79
Normaler Preis
€9,79
The Starter Kit for Barista Lovers
Verkaufspreis
ab €39,49
Normaler Preis
€43,69
The starter kit to become a barista professional
Verkaufspreis
ab €46,95
Normaler Preis
€55,18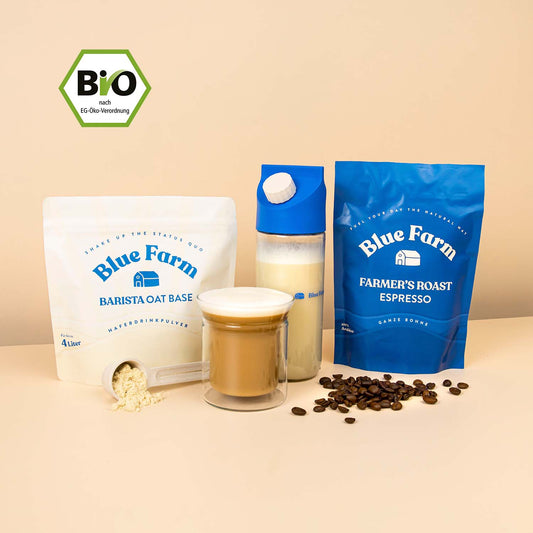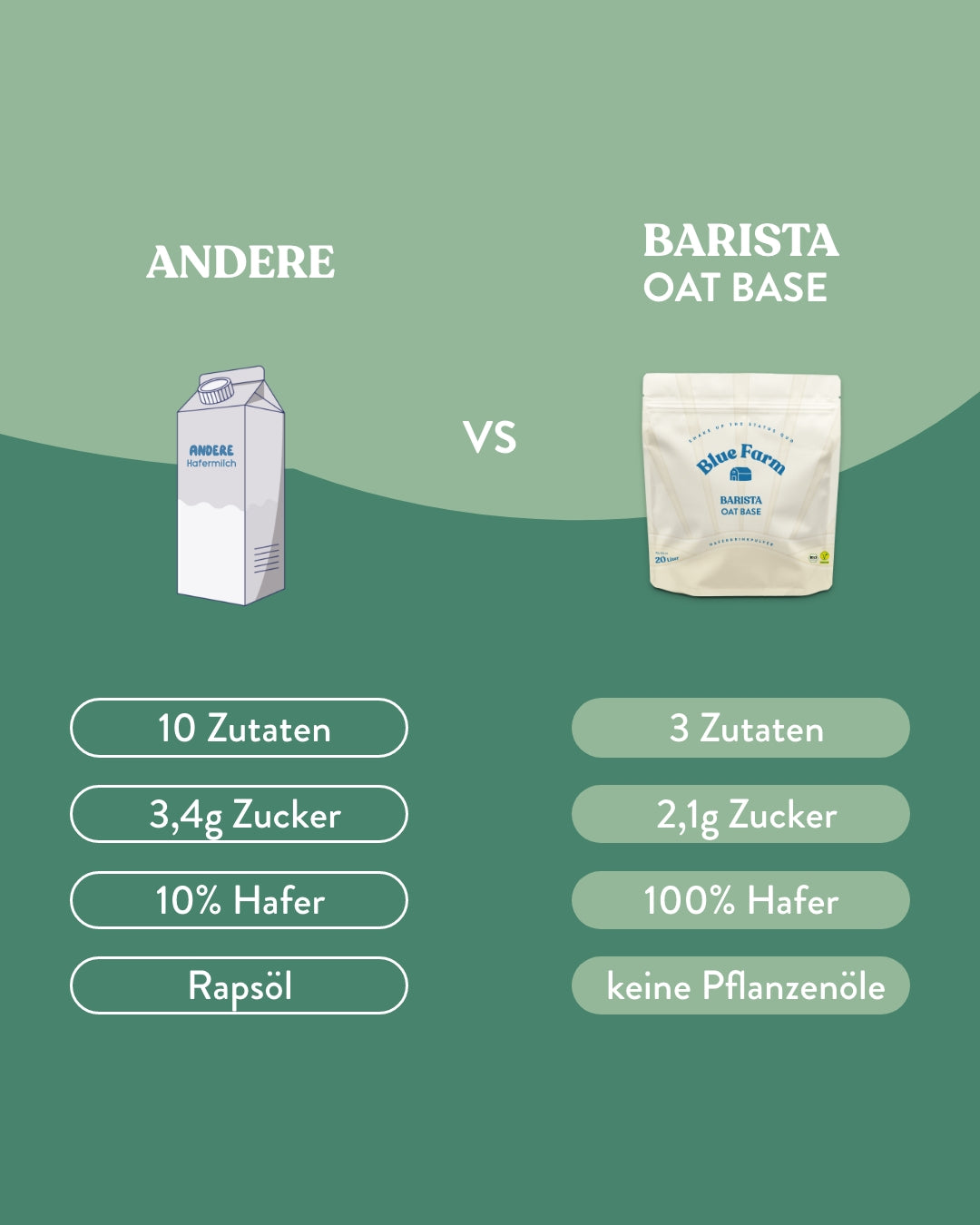 What we do better:
Although we love foam, some of the previous oat baristas were not so dear to us. That's why we created a Barista Edition that tops any coffee without the unnecessary frills. Best taste without compromise and in organic quality. YAY!
TO THE BLOG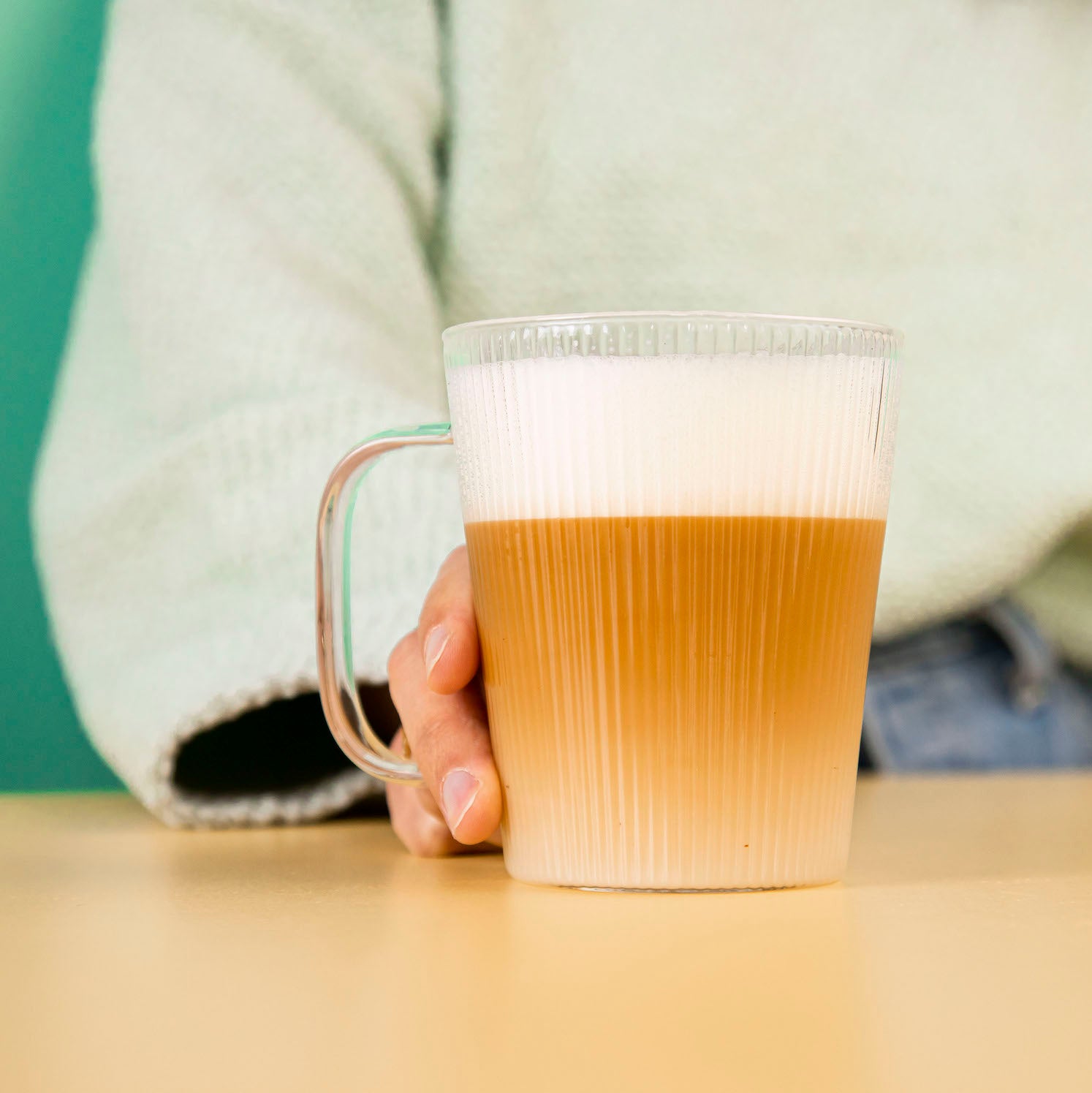 We've raised the Bar-ista!
With the magic formula of only 3 ingredients, we present you the world's first organic barista in powder form! It's 100% plant-based, gluten-free and contains no added sugar or oil. From now on, you can bring your coffee dreams into your cup yourself - anywhere and anytime!
TO THE PRODUCT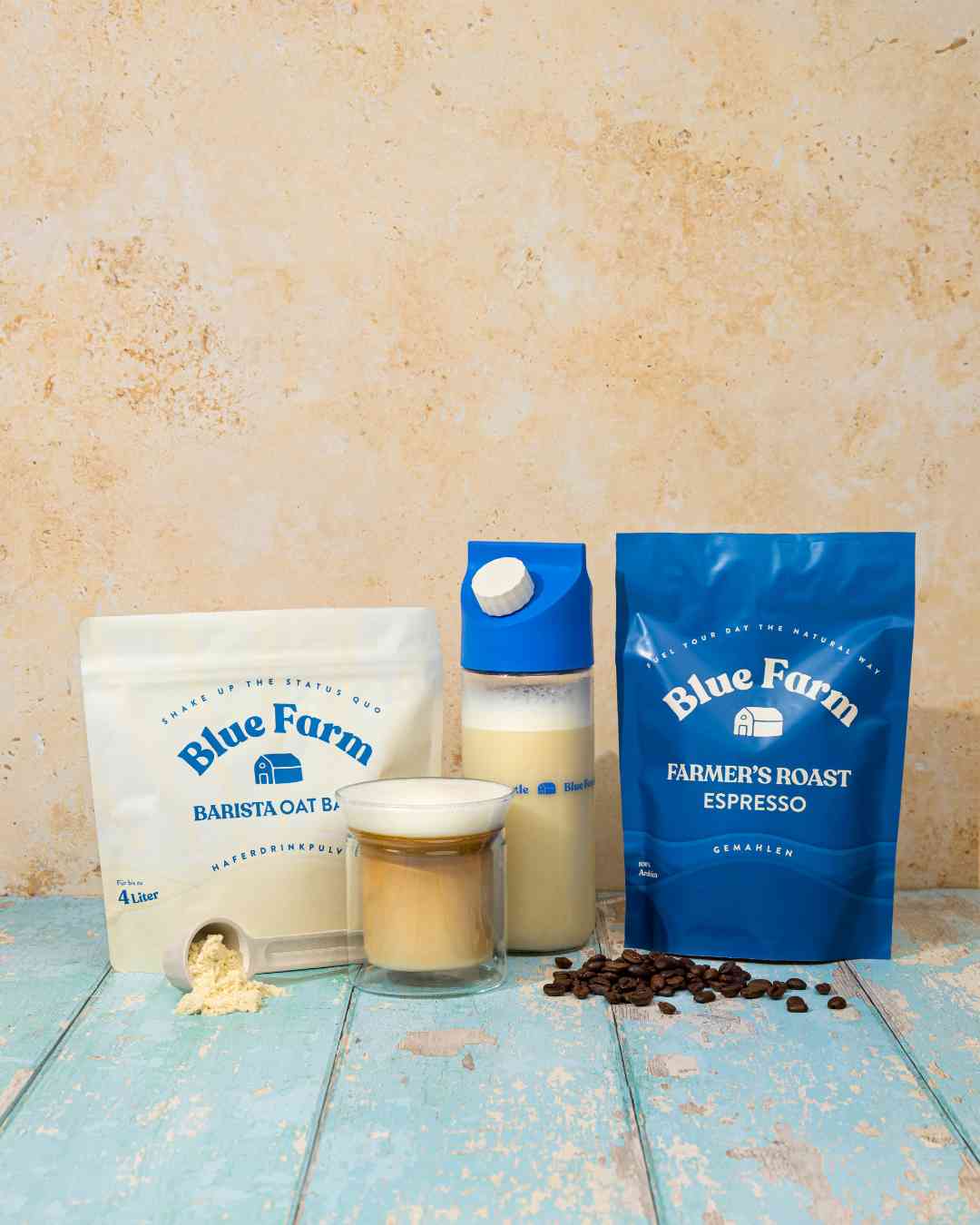 Become a barista in just 10 seconds:
Why you will shake the best coffee out of your sleeve? Because the Barista, the flavored Farmer's Roast coffee (direct trade) and the Starter Kit are now available in a value bundle. So you have everything you need.
TO THE BUNDLE
Your questions, our answers:
How do I prepare the Barista Oat Base?
Simply mix or shake 10g of Oat Base with 100ml and then froth. If you use an electric frother, you can also add the Oat Base directly to the frother with the water and froth it up.
If you use a frother without heating function, use warm water directly, otherwise we recommend cold water.
Does Barista Oat Base contain additional sugar?
No. While oats naturally have sugar, Barista Oat Base contains no extra added sugar, oil or preservatives.
What coffee can I drink with Barista Oat Base?
Our Barista Oat Base is complementary and delicious with any Coffee Blend. But you can also try our coffee made especially for the barista.
Is the Barista Oat Base vegan?
Sure! It is 100% vegetable, gluten-free and organic quality.
How do I get the perfect foam?
Our tip: Always use water as cold as possible for foaming and, if possible, do not let the total temperature exceed 50 °C- Also, it is advantageous to use the specified minimum amount in the electric foamer and about 200 ml for hand or manual foamer.
Does Barista Oat Base have the same shelf life as other Oat Bases?
Our products normally have a shelf life of approx. 12 months when opened. Since the Barista Oat Base is a completely new product, there are not yet sufficient long-term tests that can prove a longer BBD than 6 months from production. This was also the case with our Oat Base in the beginning and we are confident to be able to extend the BBD soon.
Where is my Oat Base produced?
We use only European organic oats for our Oat Base Bio. Production and further processing take place in Germany.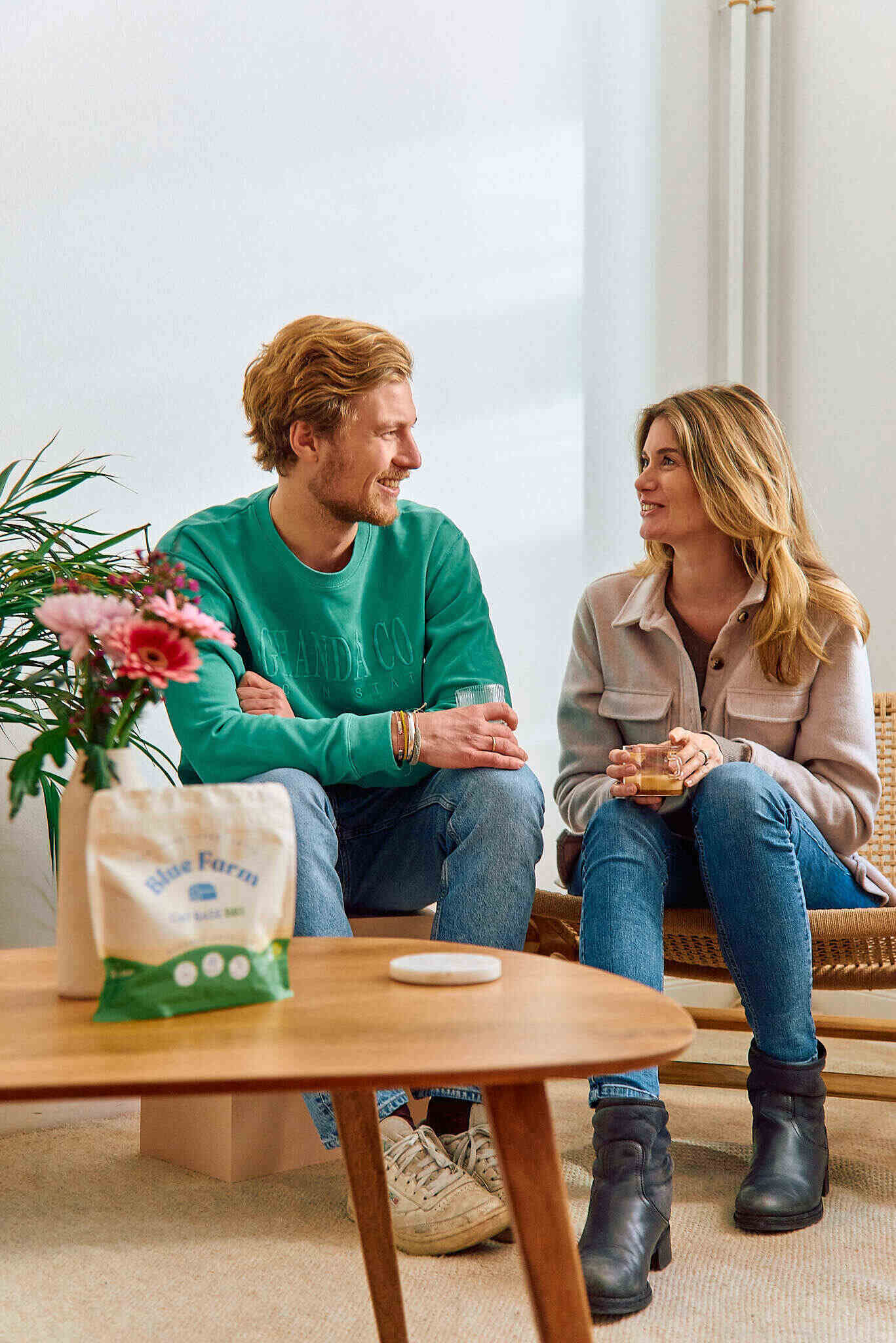 Hello from the Farmily
It's us: the blue farmers from Berlin. We develop pure vegetable powders without artificial additives, which become fresh-tasty drinks with water. They are conveniently packaged and have as little impact on the environment as possible.
Learn more