The Limited Edition with real pumpkin
Verkaufspreis
€11,95
Normaler Preis
The autumn trio with Foamer
Verkaufspreis
€46,95
Normaler Preis
€56,14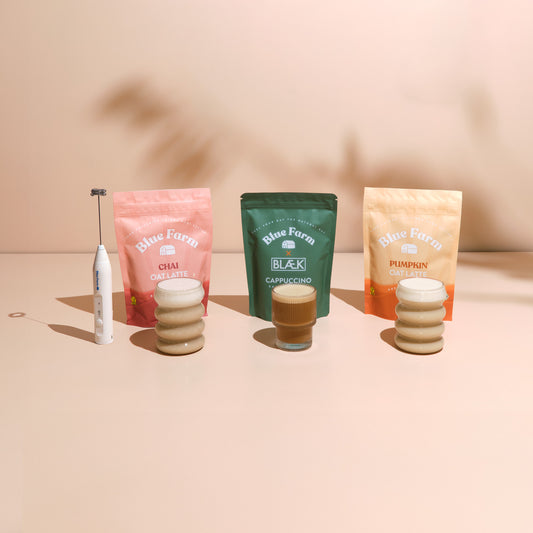 The Fall Edition of the Starter Kit
Verkaufspreis
€46,95
Normaler Preis
€55,64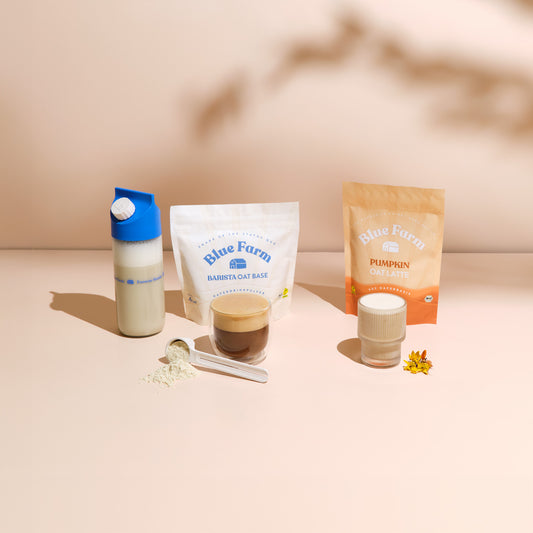 This Pumpkin Season: Sip Wiser
The pumpkin hype is back and with it, finally, a low-sugar all-in-one version that tastes good to your conscience. Instead of industrial added sugar & artificial flavors, we used natural organic ingredients and high quality spices - and you can taste it.
About the product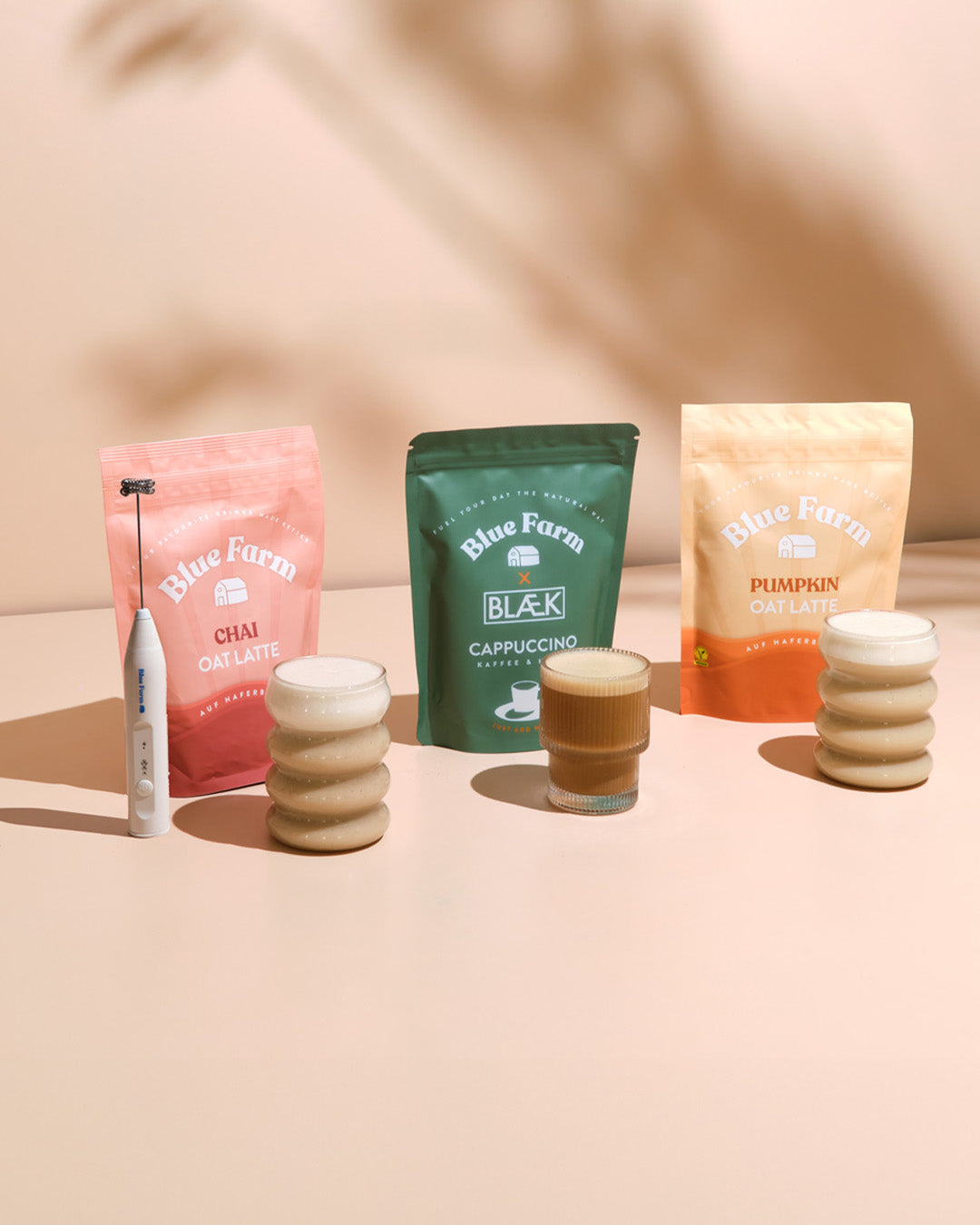 The dream trio for autumn days
Our (F)All Day Bundle is low in sugar, organic and 100% plant-based: Whether it's a creamy cappuccino in the morning, a delicious pumpkin break or pure relaxation with a decaffeinated chai in the evening - the Dreamy Foamer gives you the delicious foam on top. Yay!
To the bundle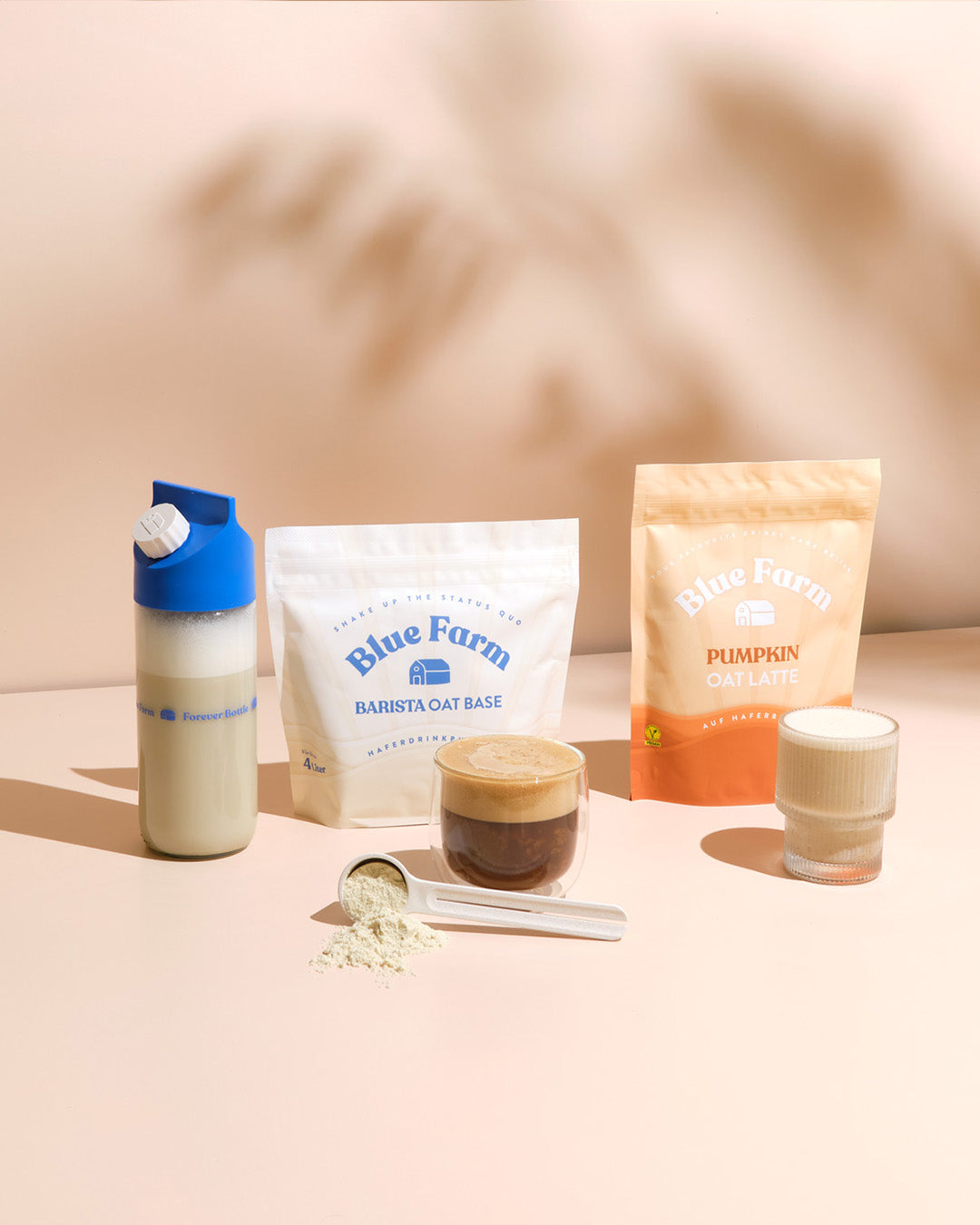 Cozy cafe vibes for home
When it gets cold outside, simply bring the café feeling home: Forever Bottle and Magic Spoon let you conjure up creamy barista foam and sip delicious Pumpkin Oat Lattes in no time at all - without sugar shock, stabilizers or added oil. Yummy!
To the bundle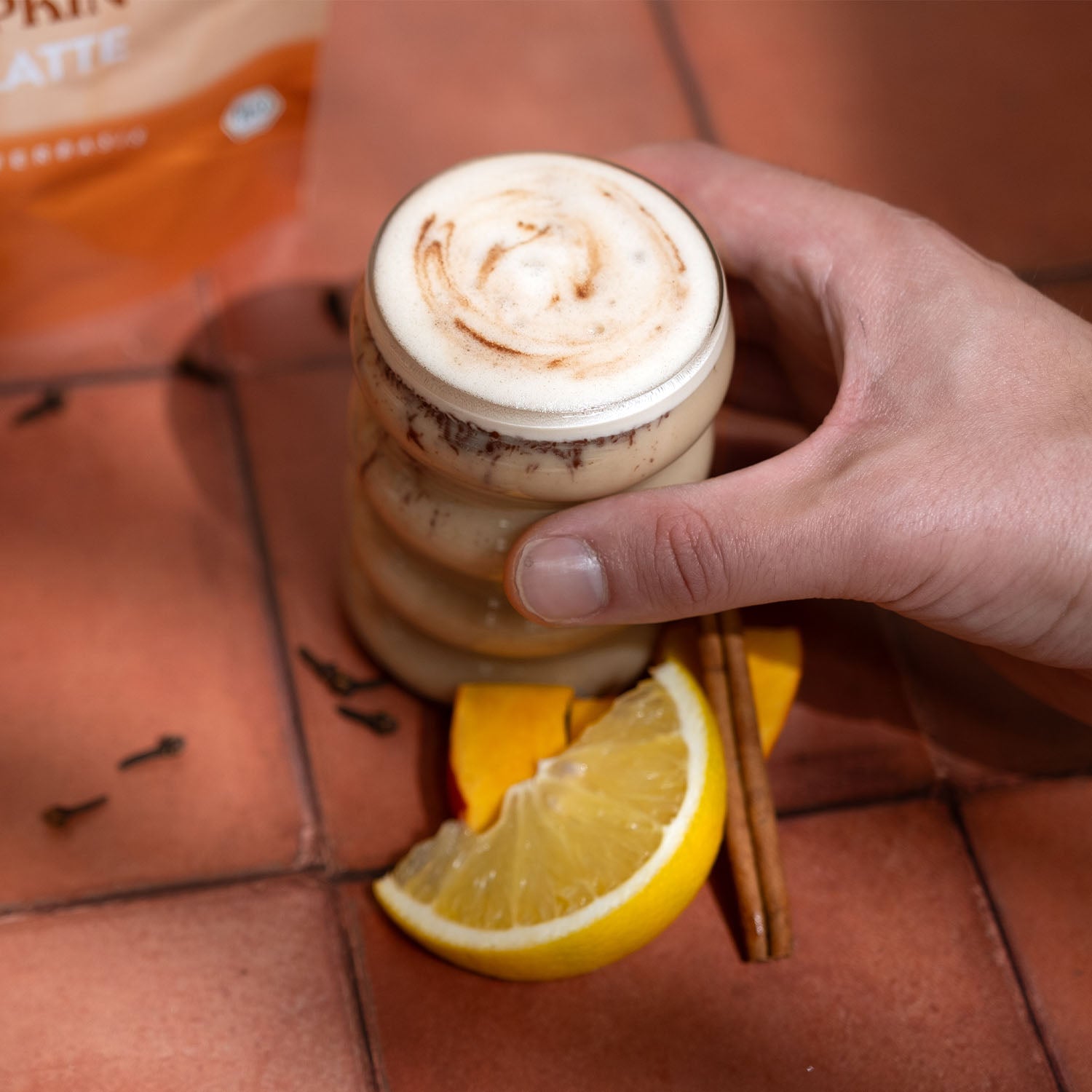 Your Favourite Drinks Made Better
Less sugar
Thanks to the natural sweetness of oats, our drinks taste great without industrial sugar and are often completely free of added sugar.
100% vegetable & natural
For us, oats are more than an alternative but the basis for natural plant drinks, which are enriched with functional adaptogens, Fairtrade coffee or organic spices.
No unnecessary additives
100% enjoyment and 0% compromise on taste: Instead of artificial flavors & additives, such as stabilizers or oil, we pay attention to natural ingredients and recipes.
Your questions, our answers
How do I prepare the Oat Bases?
Just add water, shake or stir and you'll have a delicious creamy latte in your glass in seconds!
Do the Oat Bases contain sugar?
We deliberately avoid industrial sugar in our drinks and try as far as possible to completely dispense with other sweeteners. Thanks to the natural sweetness of oats, our products contain less sugar than comparable products, or we do not add any sugar at all.
Are the Oat Bases gluten-free?
Alle unsere Produkte sind glutenfrei gemäß der Verordnung (EG) Nr. 41/2009. Das bedeutet, dass der Glutengehalt unter den gesetzlich vorgegebenen <20 ppm liegt und ist damit als glutenfrei deklariert.
Is the packaging recyclable?
The packaging is made of monoplastic and is therefore 100% recyclable. Our Oat Base is an enzymatically treated food, which requires packaging with a particularly high barrier property, thus ensuring the shelf life of the product.
Can the Oat Base also be foamed up?
Yes! Our tip: Always use water as cold as possible for foaming and, if possible, do not let the total temperature exceed 50 °C. It is also advantageous to use the specified minimum quantity in the electric foamer and approx. 200 ml for hand or manual foamers.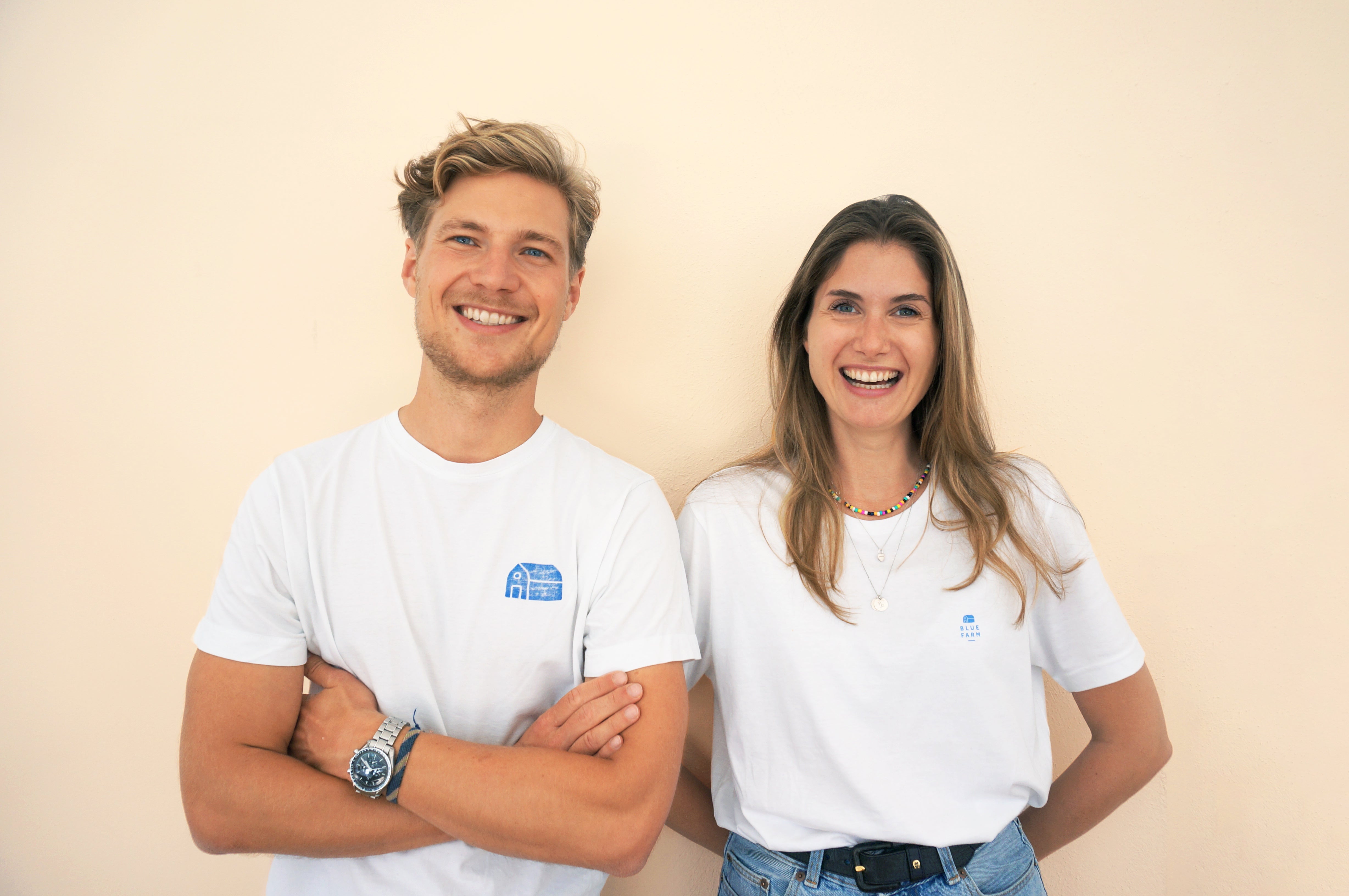 Hello from the Farmily!
It's us: the blue farmers from Berlin. We develop purely plant-based products that are simply mega delicious and completely without additives. Not only are they totally practical, but they also have as little impact on our environment as possible.
Learn more