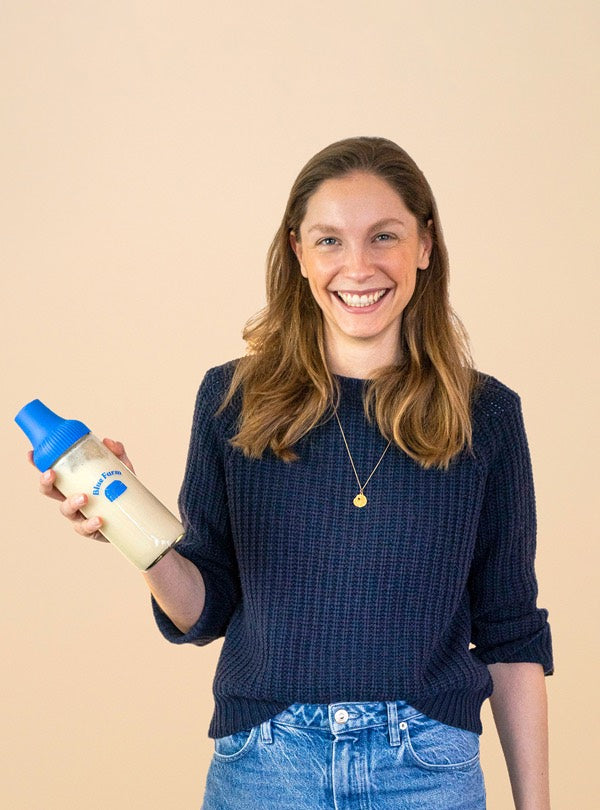 Here's how it works:
Step 1
Choose your product, quantity and delivery interval.
Step 2
Enter your address details and select your payment method.
Step 3
Create a customer account to manage your subscription yourself at any time.
Hooray!
Now the blue milkman also comes to your home!
The freshest oat milk in your home 24/7
Better for the environment
Unanswered thirst?
How do I make changes (pause, adjust, cancel) to my subscription?
For any changes log in to your Customer account account. You don't have one yet? Then create here an account in a few seconds.
Can I apply additional discount codes to my subscription?
Your subscription product already comes to your home with a 15% discount. For all other products from our assortment, further discount codes apply. You can always add them to your subscription order in your Customer account account. In addition, loyal subscription farmers regularly receive great offers.
Does the loyalty program also apply to the subscription?
Of course, you collect Oats with every subscription delivery and can secure great Rewards secure.
Can I add more products to my subscription delivery?
Sure! Just add in your Customer account add the desired product to your delivery.
Where is my Oat Base produced?
We rely on the power of the plant, which for us is more than just an alternative. And we are counting on all of us. Because a healthy future is in our hands.